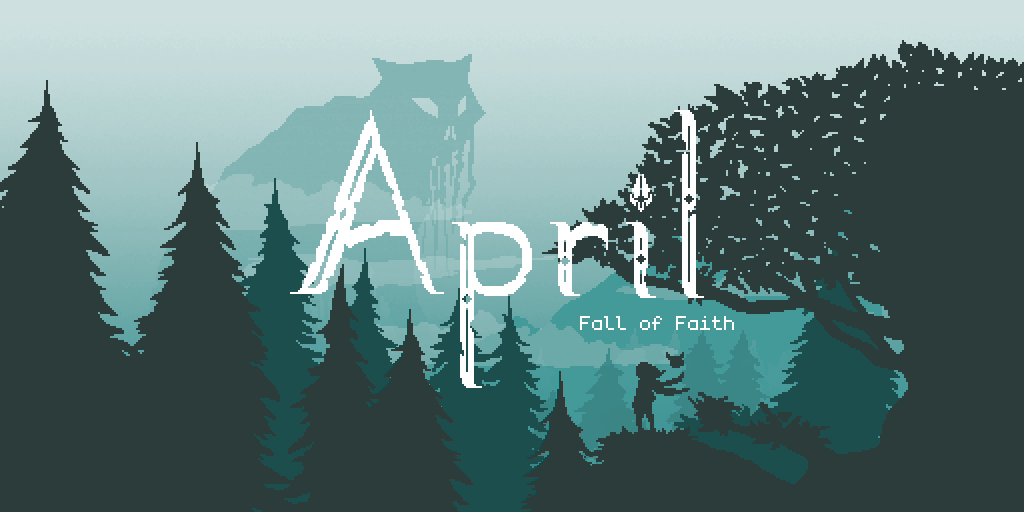 April – Fall of Faith
A downloadable game for Windows and macOS
I was a child when the world collapsed.
Somehow I survived.
But there's one question that keeps me awake at night.
What happened that day?

'Hey yo! I'm demon!
At least that's what April calls me.
Humans are strange.
Did you know that they neglect hygiene as soon as their world falls apart? Disgusting'
'April – Fall of Faith' is a retro-styled pixel art action-roleplaying game. Play April – a survivor of the catastrophe that brought the world to ruin – and go on a journey to unveil the mysteries of her past. Fight your way through hordes of monsters, solve puzzles, refine your skills and experience a story of an unconventional friendship fighting against an inhumane threat.
---
April is a game in early development. Best played with an XBOX One or PS4 controller.

Keyboard controls
Move with WASD.
Attack with Space.
Dash with E.
Shift with Shift (duh).
Features in the full release
Real time combat.
Dimension shift ability.
Engaging storyline.
Loot and levelling system.
April will be a similar experience like Seiken Densetsu (Secret of Mana), The Legend of Zelda: A Link to the Past and Hyper Light Drifter.
Try the prototype, comment but most importantly have fun! :)
See you soon!
Team April

Follow us on Twitter!