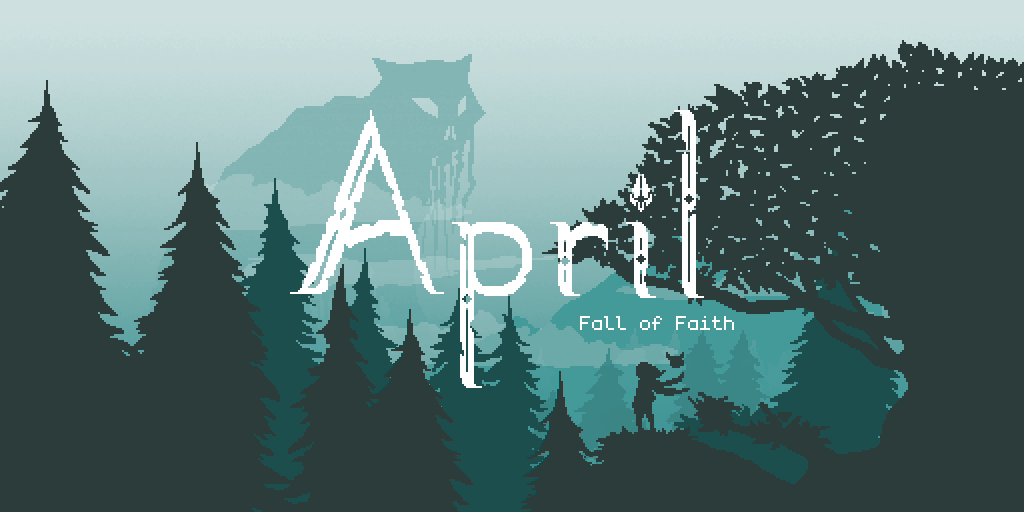 April – Fall of Faith
A downloadable game for Windows and macOS
I was a child when the world collapsed.
Somehow I survived.
But there's one question that keeps me awake at night.
What happened that day?
'April – Fall of Faith' is a pixel art action-roleplaying game with rogue-lite elements. Play April – a survivor of the catastrophe that brought the world to ruin – and go on a journey to unveil the mysteries of her past. Fight your way through hordes of monsters, solve puzzles, refine your skills and experience a story of an unconventional friendship fighting against an inhumane threat.
We – a team of three - started April as a linear role-playing game. To give you a longer, more fun experience we incorporated rogue-lite elements. Also we gave the game a graphics makeover and ramped up the special effects. We hope you enjoy the new and different 'April – Fall of Faith'.
Features already in the demo
• Real time combat
• Loot and crafting system
• Skill system
• Dimension shift ability
• Colorful, retro-styled pixel art
• Roguelite elements (lose your character level but keep your permanent upgrades)
• Permanent character upgrades: Equipment and blueprints
• Forest levels (handcrafted but in randomized order)
• Forest boss level
Features of the full release
• More levels, areas, monsters, bosses, skills, items…
• Story bits between level stages
• NPCs to aid you on your quest
• Upgradeable hub area
April is inspired by games like Hyper Light Drifter, Moonlighter and Children of Morta. Try the prototype, leave us a comment, but most importantly: Have fun! :)
See you soon!
What the Waffle (Fabian Jäckel – Tino Raupp – Arne Sibilis – Heinz Rink)
---

April is a game in early development. Best played with an XBOX One or PS4 controller
Keyboard controls
Move with WASD.
Attack with Space.
Dash with E.
Shift with Shift (duh).
Download